We are home to The Gap Fitness, Brisbane Pilates, Physiologix, The Tennis Club, Universal Srtrength & Conditioning and Vecino Cafe. 
Privately owned, The Gap Health & Racquet Club remains committed to the local community, servicing the region through sport, health and fitness.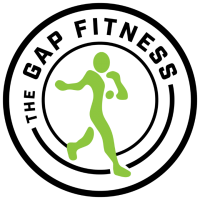 The Gap Health & Racquet Club is owned and operated by local Gap residents – the Miller family.
What began in 1970 as 'The Gap Squash Club' with only three courts, has now evolved into The Gap Health & Racquet Club, a multi-purpose facility servicing the Brisbane community.
Then, in 2001, the squash courts were converted to a health club, one of the first in The Gap, which now has expanded to accommodate thousands of engaged members and offer the most comprehensive array of services in the area.
In 2023, we gave the gym it's own name – The Gap Fitness! Sitting as one of six businesses at the GHRC, The Gap Fitness is still owned and operated by the Miller Family.
The club has evolved over the past thirty years in-line with the demands of the community and The Miller family understand how important a strong local community is within The Gap. 
On site you can now find six businesses offering an array of services.
The Gap Fitness – 24 hour gym & Group Fitness. Flexible membership options to suit every lifestyle.
Brisbane Pilates – tailored Reformer Pilates classes and exercises designed to improve strength, flexibility, and overall well-being in a welcoming and professional environment.
The Gap Tennis Club – 5 tennis courts as well as 2 purpose built pickleball courts make our tennis club your tennis club. Children and Adult coaching also available. 
Universal Strength & Conditioning – Group training made personalised. Structured strength & conditioning training in a unique outdoor environment.
Vecino Cafe – Breakfast | Lunch. Café Open 7 Days 6am-2pm