Our extensive Junior Tennis Programs combine our Award-Winning MLC Hot Shots Coaching Programs, Junior Competitions including our Friday Night Challenge, Cup and Super League tournaments and our extensive School Coaching Programs.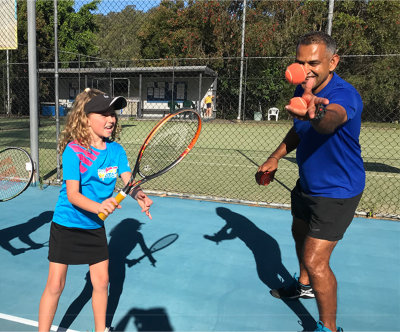 All of our club coaching is run through Tennis for Kids. It ranges from Kinder lessons to Teen squads.
Our Kids Holiday Camps are run every school holiday and are operated by fully qualified and professional coaches who all have blue cards.