GHRC offers a variety of classes which suit all fitness levels. We offer Les Mills programs which follow the same format making the classes easy to follow. These programs are updated every 3 months, where new music and moves are released.
We also offer a range of freestyle classes which are purposely choreographed for GHRC members; you can chat to the class coach and ask for specific training goals and options.
While all our group fitness classes can be modified for all levels of fitness, we have some classes that are a bit easier to start with.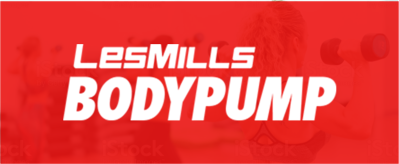 You will learn basic weight training moves which are set to music; each track is dedicated to training one body part making this class easy to follow and understand. When you first start, speak to the instructor to help you choose your weights, wear comfortable clothes with closed-toe shoes, bring a water bottle and towel.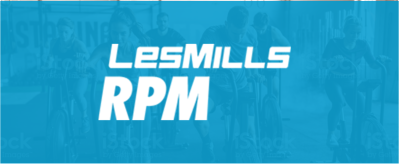 A cycle class set to music, getting the best cardio workout without impact through the body. You will need to use the app to book this one, and when you arrive your name will be on the screen with a corresponding bike number – that is the bike you will use. You choose your resistance so it is easy to control the intensity of the class. Arrive 5 minutes early for your first class and let the instructor set up your bike. Bring a towel and drink bottle.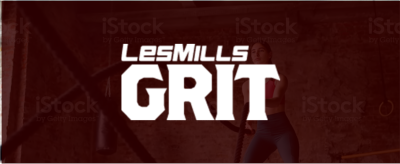 A HIIT class, focusing on intensity – but you control it with resistance and speed. This is a great class to start with because it is only 30 minutes, you move at your own speed, moves are simple and the coach is on the floor and can help at any stage. Remember to tell the instructor if you are new, they will help you set up, and explain the class before it kicks off.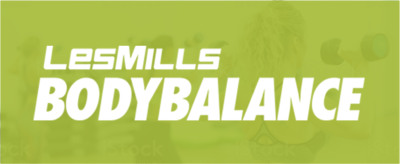 Ideal for anyone and everyone, BODYBALANCE™ is the yoga-based class that will improve your mind, your body and your life.
During BODYBALANCE an inspired soundtrack plays as you bend and stretch through a series of simple yoga moves and embrace elements of Tai Chi and Pilates. Breathing control is a part of all the exercises, and instructors will always provide options for those just getting started. You'll strengthen your entire body and leave the class feeling calm and centered.
BODYATTACK™ is a high-energy fitness class with moves that cater for total beginners to total addicts.
Combining athletic movements like running, lunging and jumping with strength exercises such as push-ups and squats to energizing tunes – it challenges your limits in a good way leaving you with a sense of achievement.
BODYSTEP™ – a full-body cardio workout to really tone your butt and thighs. 
The music is invigorating, and the moves inject a whole lot of fun and personality leaving you buzzing with satisfaction. 
Exercising muscles around the core provides the vital ingredient for a stronger body. A stronger core makes you better at all things you do, from everyday life to your favourite sports – it's the glue that holds everything together.  All the moves options, so it's challenging but achievable for your own level of fitness. 
This class uses resistance tubes and weight plates, as well as body weight exercises like crunches, and hovers. You will also get into some hip, butt and lower back exercises.
LES MILLS SPRINT™ is a 30-minute High-Intensity Interval Training (HIIT) workout, using an indoor bike to achieve fast results.
It's short, and intense while the thrill and motivation comes from pushing your physical and mental limits. A high intensity, low impact workout, it's scientifically proven to return rapid results.  You combine bursts of intensity, where you work as hard as possible, with periods of rest that prepare you for the next effort. The payoff? You smash your fitness goals, fast.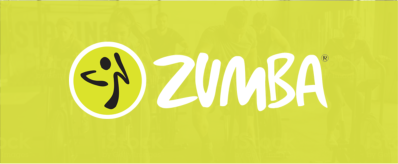 The workout that doesn't feel like a workout! Mixing low-intensity and high-intensity moves for an interval-style, calorie-burning dance fitness party. Once the Latin and World rhythms take over, you'll see why Zumba® Fitness classes are often called exercise in disguise. 
A total workout, combining all elements of fitness – cardio, muscle conditioning, balance and flexibility, boosted energy and a serious dose of awesome each time you leave class.
Tabata is an HIIT interval training class that uses a variety of moves and routines to get you cardio fit.
No class is the same, it is fun, and exercises can be altered for every intensity and fitness level.  
Using core, butt and shoulder exercises, this class works on postural correction and strengthens muscles which are associated with injury.
Once you become a regular to this class, you can expect your sports performance to increase, as well as toning and strengthening or the abdominals and glutes.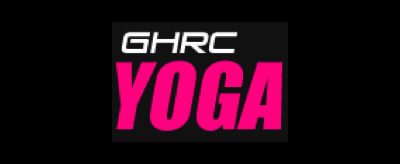 Using a series of Yoga postures for strength and stretching, your instructor will move your body towards relaxation and calm. 
This class suits all levels of fitness, and is a must to relax in our busy lifestyles.